About Us
Emma Andrews, J.D.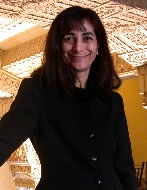 Emma is fluent in English and Spanish. She obtained her law degree at the University of Victoria, BC, Canada and was called to the Bar of British Columbia in 2000. Emma is a member of the Canadian Bar Association and the Law Society of BC. She studied civil law at the Autonomous National University of Honduras which gives her the advantage of knowing both the civil and common law legal systems.
Emma has successfully represented clients in BCProvincialCourt,BCSupreme Court, and Federal Court. She frequently appears before all levels of the Immigration and Refugee Board. Emma has successfully appealed cases in the Federal Court of Canada. One of the appeals won by was featured on the Fifth Estate, an award-winning CBC investigative television program.
The Vancouver Sun newspaper selected Emma as one of the six most successful immigrants inBritish Columbia.
Emma is a participant in Passages to Canada project of the Dominion Institute, the Citizenship and Immigration feature on the Memory Project.
Emma has a broad range of work experience and community involvement including:
MOSAIC: Legal Clinic – Social counsellor for the Hispanic Community.
Save the Children Foundation.
Vancouver Community College– Legal reviewer of the Spanish terms included in the Multilingual Legal Glossary.
Legal reviewer of the Spanish translation of the Family Law Brochure "Living Together of Living Apart", published by the Legal Services Society.
UniversityofVictoria– guest lecturer on Temporary Canadian Immigration Law.
Burnaby School Board – Health and Human Sciences Project
Capilano University– provided legal advice to international students
CITR Radio – Leo Ramirez' program – Information on immigration law.
Seminars to various community groups on immigration, family and wills and estates.